Porchester Must Reads
Porchester Must Reads
Porchester Must Reads is a carefully selected collection of books that we recommend our children read during their time at Porchester.
Why did we introduce Porchester Must Reads?
The first aim of Porchester Must Reads is to expose all of our children to a range of high quality literature and help build a more varied vocabulary, regardless of their reading ability. The second aim is to promote the enjoyment associated with reading and therefore develop a life-long love of reading.
How did we select Porchester Must Reads?
The list of over 100 books has been carefully compiled, to ensure a range of bestsellers, classics, up-and-coming authors and diverse themes are included. A section of our school library has been dedicated to the must reads and all children are able to take these books home to read. This allows children the choice of reading independently or sharing a story with an adult at home.
New additions - Autumn 2021
Can You See Me - Libby Scott
The Boy at the Back of the Class - Onjali K Rauf
Wildspark - Vashti Hardy
Nevermoor - Jessica Townsend
Stitch Head - Guy Bass
1. Charlie and the Chocolate Factory
Roald Dahl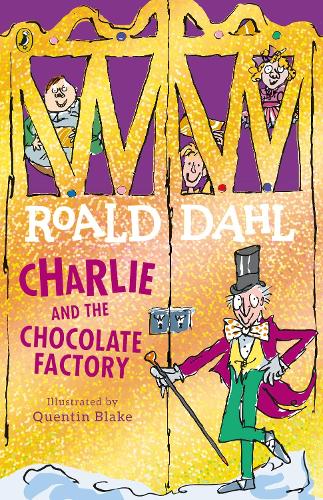 2. The Butterfly Lion
Michael Morpurgo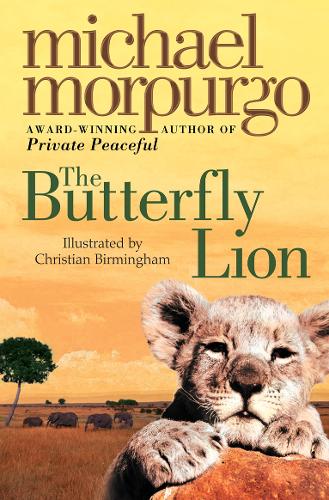 3. Varjak Paw
SF Said
4. Diary of a Wimpy Kid
Jeff Kinney
5. The Firework Maker's Daughter
Phillip Pullman
6. My Headteacher is a Vampire Rat
Pamela Butchart
7. Horrid Henry
Francesca Simon
8. A Child of Books
Oliver Jeffers
9. Malkin Moonlight
Emma Cox
10. Billionaire Boy
David Walliams
11. Oliver and the Seawigs
Philip Reeve
12. The Day I Swapped My Dad for Two Goldfish
Neil Gaiman
13. The Secret of Platform 13
Eva Ibbotson
14. A Nest Full of Stars
James Berry
15. Perijee and Me
Ross Montgomery
16. The 13 Storey Treehouse
Andy Griffiths
17. Goodly and Grave
Justine Windsor
18. Belonging
Jeannie Baker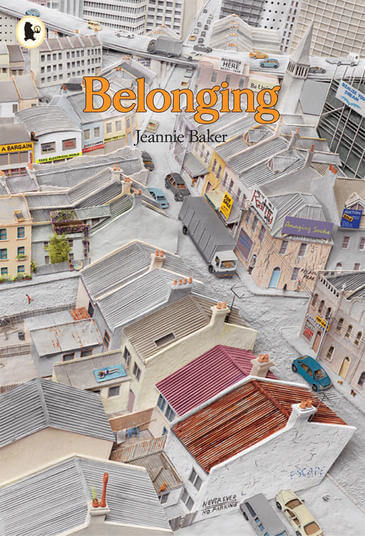 19. Operation Gadgetman!
Malorie Blackman
20. The Boy Who Went Magic
AP Winters
21. Firebird
Saviour Pirotta
22. Alex Sparrow and the Really Big Stink
Jennifer Killick
23. The Falcon Malteser
Anthony Horowitz
24. Running on the Roof of the World
Jess Butterworth
25. The Great Chocoplot
Chris Callaghan
26. Kick Off
Dan Freedman
27. How to Train Your Dragon
Cressida Cowell
28. You're A Bad Man Mr Gum!
Andy Stanton
29. The Adventures of Captain Underpants
Dan Pilkey
30. A World of Information
Richard Platt
31. The Brilliant World of Tom Gates
Liz Pichon
32. Great Women Who Changed The World
Kate Pankhurst
33. The Sandwich Thief
Andre Marois
34. The Boy Who Biked The World
Alastair Humphreys
35. The Accidental Prime Minister
Tom McLaughlin
36. The Wild Robot
Peter Brown
37. There May Be A Castle
Piers Torday
38. Shackleton's Journey
William Grill
39. Demon Dentist
David Walliams
40. Goodnight Mister Tom
Michelle Magorian
41. The Suitcase Kid
Jacqueline Wilson
42. Firegirl
Tony Abbott
43. The Many Worlds of Albie Bright
Christopher Edge
44. Percy Jackson and the Lightening Thief
Rick Riordan
45. The Graveyard Book
Neil Gaiman
46. Journey to the River Sea
Eva Ibbotson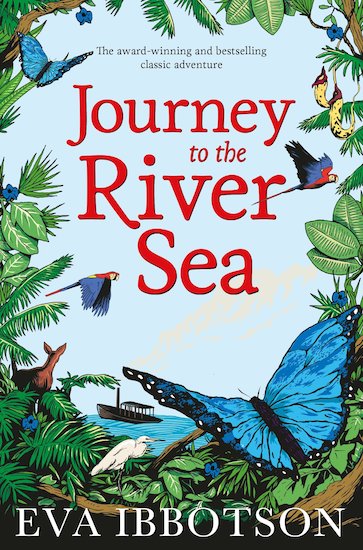 47. Five On A Treasure Island
Enid Blyton
48. Time Travelling with a Hamster
Ross Welford
49. Kick
Mitch Johnson
50. Millions
Frank Cottrell-Boyce
51. Cogheart
Peter Bunzl
52. Cloud Busting
Malorie Blackman
53. Harry Potter and the Philosopher's Stone
JK Rowling
54. Matilda
Roald Dahl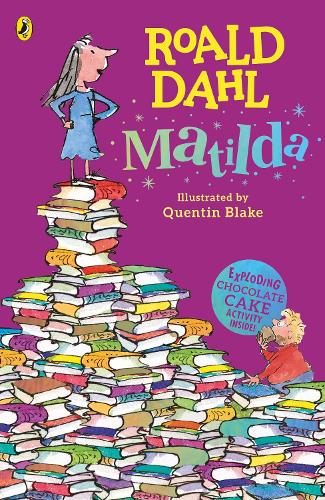 55. Alice's Adventures in Wonderland
Lewis Carroll
56. The Lion, The Witch and The Wardrobe
CS Lewis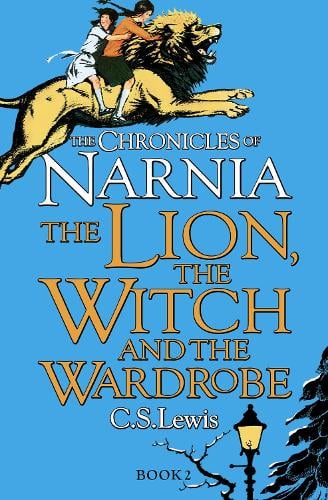 57. Beetle Boy
MG Leonard
58. Wonder
RJ Palacio
59. The Borrowers
Mandy Norton
60. Skellig
David Almond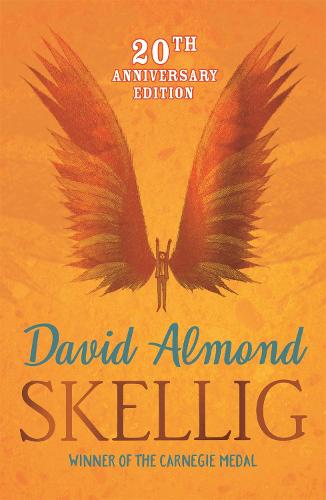 61. The Girl of Ink and Stars
Kiran Milwood Hargraves
62. There's A Boy In The Girls' Bathroom
Louis Sachar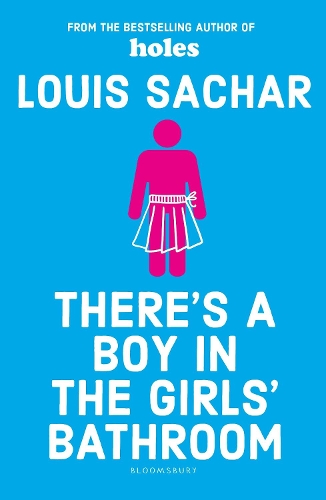 63. Once
Morris Gleitzmann
64. Groosham Grange
Anthony Horowitz
65. Roof Toppers
Katherine Rundell
66. A Girl Called Owl
Amy Wilson
67. The London Eye Mystery
Siobhan Dowd
68. The Silly Book of Side-Splitting Stuff
Andy Seed
69. The Dreamsnatcher
Abi Elphinstone
70. The Hobbit
JRR Tolkien
71. A Library of Lemons
Jo Cotterill
72. The Bubble Boy
Stewart Foster
73. The House With Chicken Legs
Sophie Anderson
74. The Boy Who Sailed The Ocean in an Armchair
Lara Williamson
75. Pax
Sara Pennypacker
76. Black Powder
Ally Sherrick
77. Letters from the Lighthouse
Emma Carroll
78. A Long Walk to Water
Linda Sue Park
79. Sad Book
Michael Rosen
80. Watership Down
Richard Adams
81. Swimming to the Moon
Jane Elson
82. Peter Pan
JM Barrie
83. Winter Magic
Stories by Various Authors
84. The Last Wild
Piers Torday
85. The Goldfish Boy
Lisa Thompson
86. My Brother is a Superhero
David Solomons
87. Mold and the Poison Plot
Lorraine Gregory
88. Shadow Forest
Matt Haig
89. Brightstorm
Vashti Hardy
90. What Not to Do If You Turn Invisible
Ross Welford
91. Pig Heart Boy
Malorie Blackman
92. Max and the Millions
Ross Montgomery
93. Boy in the Tower
Polly Ho-Yen
94. The Demon Headmaster
Gillian Cross
95. Oranges in No Man's Land
Elizabeth Laird
96. Tom's Midnight Garden
Philippa Pearce
97. The Day I Was Erased
Lisa Thompson
98. Charlotte's Web
EB White
99. A Monster Calls
Patrick Ness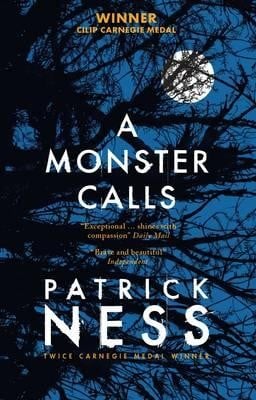 100. The Wolves of Willoughby Chase
Joan Aitken